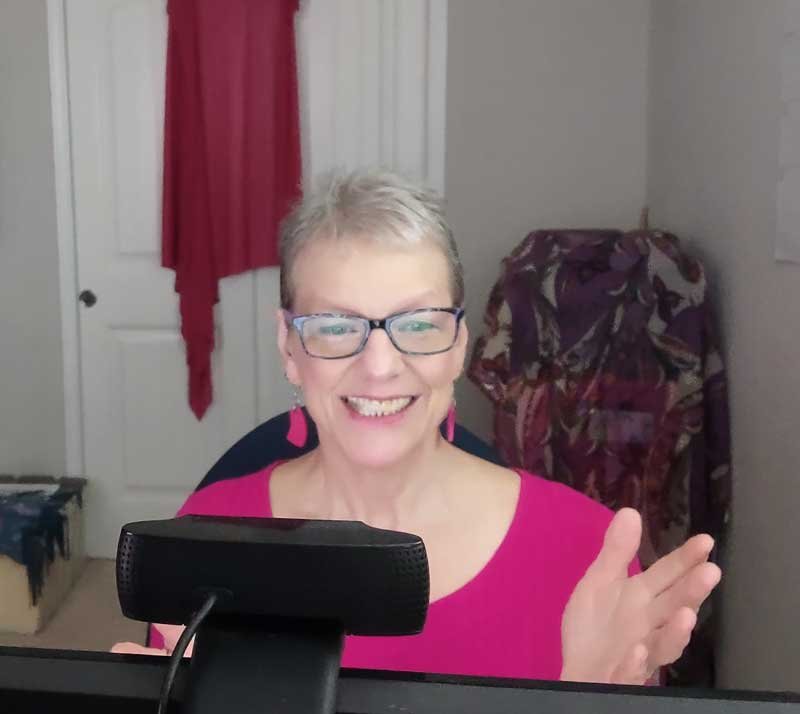 I believe each of us has a unique spiritual and life journey. As a Life Coach I take your cloudy ideas and bring them into sharp focus.  If you are seeking your path, let me be your guide.
Achieve clarity and purpose in your life and connect with your higher self.  Our work together is about you getting to live the life you want.
I will work with you via phone or video call to honestly assess your needs and navigate changes in your life. Together we create space and time for you to discover your inner wisdom, release emotional baggage, and gain confidence in your choices.
My method is to listen, use deep questions, assess resources, and offer tools and suggestions for writing, changes in methods, or meditation topics.  At any time if anything I suggest doesn't resonate or work for you all you need to do is say so.  I will always find another approach.
I provide direction and accountability to keep you moving forward.  My consistent encouragement will help you overcome a temporary crisis or achieve long-term goals.  Coaching sessions are set up based on your needs and timeline and offered via video or phone call.  Text, messenger and email support provided between sessions.
All consultations are completely confidential
A game changer in building my business
Working with Melissa was a game changer in building my own business. She helped me identify my goals, set deadlines and accountability standards and most importantly, helped me identify my preferred systems of organization and growth. Most "organizers" or coaches try to fit you into their own established processes, but Melissa works with you to understand how YOU like to structure your own tasks and processes. She helps you design your days and organize your business and life with an organic, warm and natural manner. She was critical in helping me get the basics of my business up and running and then expanding and growing it to suit my talents and goals.
I recently received an industry award for "best in the business" and none of this would have been possible without Melissa's continued guidance, support and friendly/cheerful organizational genius. I'd recommend her to anyone! – Bonnie N
She listened so my creativity could flourish
Melissa is a fabulous coach. She listened to my situation and immediately knew how to coach me.  She knew how to guide this artist so my creativity and marketing could flourish.  Melissa suggested a series of better habits that changed the course of my business. I feel calm, more organized and more confident because of Melissa's coaching abilities. – Janel S
Versatile and creative
Melissa's aim for business is working with what you have. She was versatile and creative in helping me work within my budget.  Melissa really wants to help others. I highly recommend her services. -Meredith G
Develop life-sustaining habits
Intuitive and personalized
I am a professional interviewer and communication coach. As my business increased, so did the clutter in my office and my mind. I was spending all of my creative energy merely looking for an item or trying to figure out my next step. I was so frustrated.
I found Melissa. She asked me how I would like to access my information, quizzed me about my learning styles, and what challenges I've had in the past to keeping myself in top organizing shape. Then, we went to work. She helped me to discard outdated information and prospects, to prioritize my projects and help me with ways to easily access the information in an intuitive and personalized manner.
As a coach, Melissa has continued to help me organize my thinking, develop clear goals and strategies for implementing them. She keeps me on track with my objectives and the status of my ongoing projects. I highly recommend Clarity Coaching with Melissa.  – Dennis T